About the Author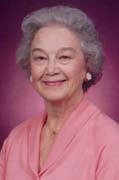 Fay Alexander, originally from Pennsylvania, earned a Bachelor's degree in English at Ursinus College (Pennsylvania) and a Master's degree in English at the University of Florida. "The Fossil," a story included in her creative thesis, In Season, Out of Season, was published in Prairie Schooner, and chosen best story of 1976.
Fay's interest in the Pilgrim saga began in 1984 when as an English teacher she visited the New Testament Christian School in Plymouth, Massachusetts to observe its curriculum called the Principle Approach. A year later she made the first of three trips to England to research the migration of English colonists to America during the Reformation of the 17th century in Europe.
Recent first-place prizes for two novels, Under Every Green Tree in 2001, and One Small Candle in 2004, now published as One Candle's Light, were awarded at the Blue Ridge Mountain Christian Writers Conferences in Black Mountain, North Carolina.
Fay and her husband Bill, a retired teacher and history buff, live in Gainesville, Florida and have three children.
You may contact the author by visiting the contact page.
You can order the book from popular booksellers by clicking the bookseller's link on the left.*
*Update (November 2018):
There are no longer Kindle versions nor new print copies from the original publisher available on Amazon. We have the only stock available of new print copies and hope to sell on Amazon soon…
If you are interested in buying a copy of One Candle's Light, please click on the Contact Fay tab on this website with your query.