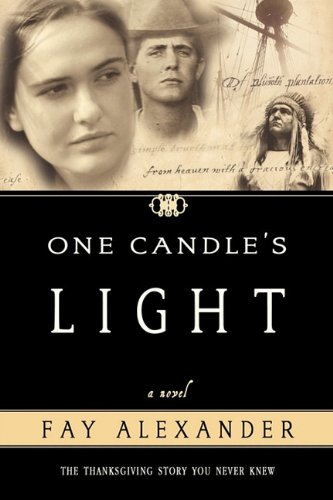 Latest Book - One Candle's Light
Though persecuted and betrayed, the Pilgrims never gave up on their faith.
40 years before the Mayflower… before the iconic Thanksgiving feast… Englishmen read the Scriptures for themselves and gave up everything for freedom.
The Thanksgiving Story You Never Knew… From the Very Beginning.
An Historical novel by Fay Alexander

The Pilgrims' story reminds us of the tremendous obstacles they overcame to leave the relative comfort of Leyden, Holland and settle a congenial community in the wilderness of the New World.  Today we Americans live in the freedom that the colonists hoped to find in...
read more
As we approach another Thanksgiving holiday we can celebrate once again the harvest festival as did those English colonists known today as Pilgrims. They gave thanks to God for their colony's survival even though they lost half their community during the harsh winter...
read more